Receive energy correction sessions from your Biofeedback practitioner at home, directly on your Apple or Android smartphone or tablet.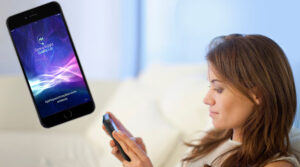 Simple and practical
Install the Insight Quanta Capsule on your device
Receive therapeutic frequencies from your biofeedback practitioner by email
Load frequencies on your device
Perform your rebalancing session at home, at your leisure, for ten days
·       Your personalized frequency pack
Annette performs an analysis and rebalancing session with the Genius Biofeedback. To allow you to continue and consolidate your therapy, she sends you a personalized 'pack' of frequencies that you can use for 10 days on your Insight Quanta Capsule application. All Annette needs from you, is a voice recording and a picture.
·       No need to travel
You cannot travel to see Annette in person, so she performs a remote scan and sends you his frequency pack with the Quanta Capsule. You perform your rebalancing session at home with your device.
You can repeat this operation as many times as you want, your Insight Quanta app license is valid indefinitely. Each frequency pack is valid for 10 days.
In general clients purchase monthly packages. This includes one analysis session per week by Annette + a new set of frequencies for your Insight Quanta app every week.
OTHER EXAMPLE'S OF USE:
You connect our clinic and purchase the app. Then you connect with us when you have a specific health need, for example:
After a meal you feel rather unwell and feel like you need a tune up from your practitioner. You connect with our clinic and sent a voice recording to conduct a Genius Analysis. Once the imbalances have been identified and the proper balancing frequencies have been selected, Annette will email these frequencies directly to your Insight Quanta Capsule!
You have a stressful week ahead and need some help to reduce the stress, lower anxiety, etc.
It is exam week for your child and you would really like for him/her to have access to some Super Learning frequencies so studying and retaining information will come with more ease, plus it will lower exam jitters.
You have hurt yourself and are in a lot of pain, have a wound, broke a bone and could use some healing frequencies.
Your pet is not well…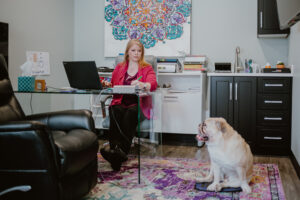 The opportunities are endless. Just contact us in regards to your needs and then we can discuss pricing options.
Would you like to try the Genius Biofeedback app yourself? Here is the opportunity to try it for free: http://geniusbiofeedback.com?aff=207