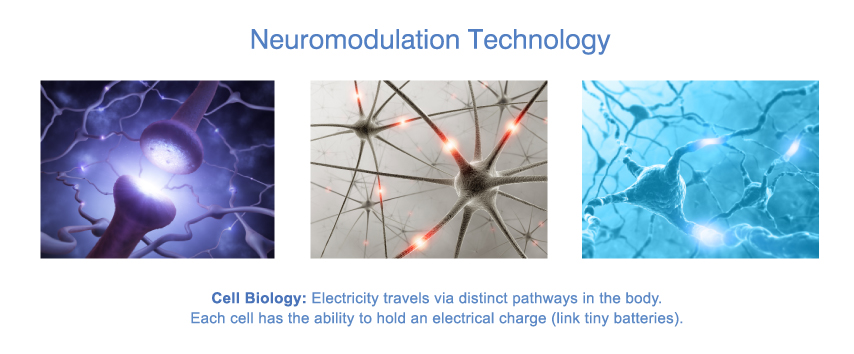 The Biomodulator uses Biofeedback and Neuromodulation technology designed to stimulate the body's natural release of nitric oxide, endorphins and neuropeptides into the blood stream, and increases ATP in the cells. The Biomodulator works by giving the cells the energy they are lacking. When the cells are restored to their optimal level of energy the body can heal itself. Nitric oxide causes vascular dilation and thereby increases blood circulation. This is critical to wound healing, reduction of edema and treatment of diabetic neuropathy.
Endorphins are the body's natural pain management chemicals
Neuropeptides are the body's regulatory elements that promote accelerated healing
ATP is responsible for the energy level of the cell
Using Biofeedback the process is further enhanced by signals that change and adapt
as the electrical properties of the tissue being treated change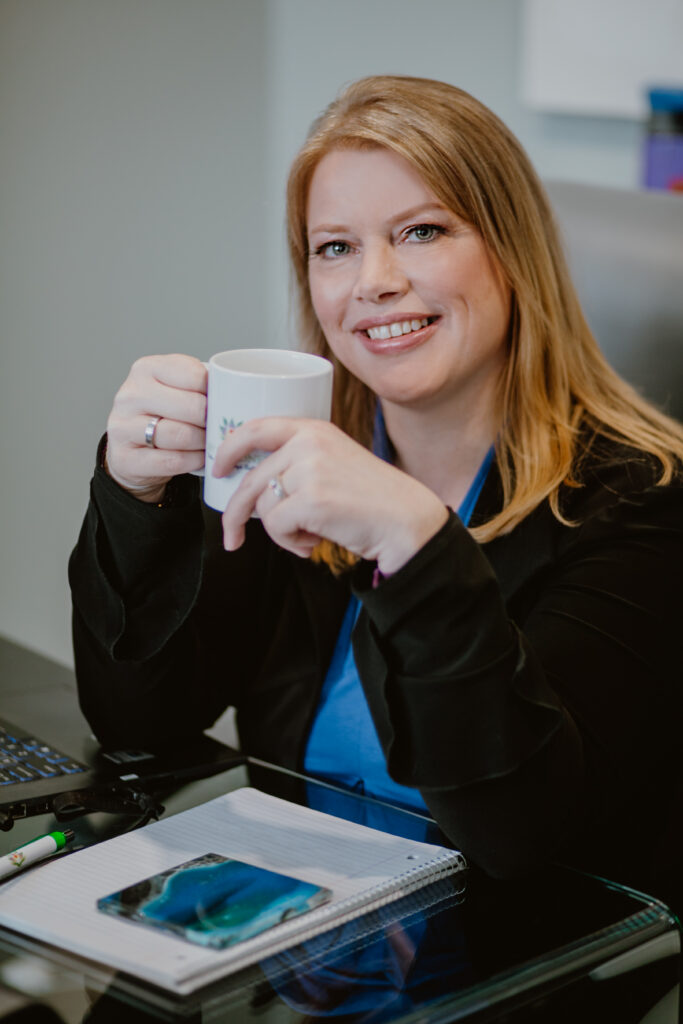 Areas of the body which manifest pain are often deficient in ATP. The Biomodulator can increase the body's ability to actually produce and store energy in the area of involvement by charging the tissue in a manner similar to a rechargeable battery. The ATP concentration is increased in the stimulated areas, enhancing the tissues' inherent ability to hold electricity. As energy is increased in the cell, the cellular function increases and pain is resolved.
Annette has been personally trained and certified by the creator of the Tennant Biomodulator and Harvard trained surgeon, Dr. Jerry Tennant. She is fully certified in utilizing this cutting edge technology.
chronic injuries, myofacial trigger points
acute sprains, strains, sports injuries
intractable pain patterns
inflammation
TMJ, headaches and migranes
sleep/stress disorders
non surgical facial, scar tissue
heel pain, shin splints
equine/small animal therapy
 "I am thrilled to tell you that, so far I have had great success with the Tennant Biomodulator®PLUS. I have no more pain in back, neck or shoulder pain which I've had for a very long time even though I have been receiving chiropractic, massage therapy as well as physiotherapy. My lung issue seems to be clearing up significantly, as well as the cough. I would highly recommend the Biomodulator sessions to anyone who has aches or pains or an illness." K A. Brantford Ontario. 
"I have been working, with the Tennant Biomodulator Plus for about 4 months and have been very pleased with the results. I was amazed with the improvements that I have seen by using a treatment technique to correct the "Bowling Ball Syndrome" recommended by Dr. Jerry Tennant, who designed the Biomodulator. I have found it useful to apply the Tennant Biomodulator to trigger points, especially for muscular and skeletal issues. D. Fuller, D Hom (UK) British Columbia